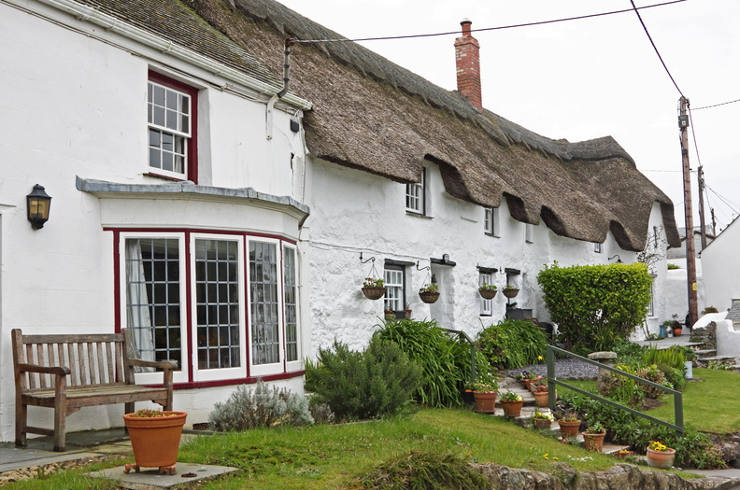 If you are planning to relocate to the West Country, Devon has plenty to offer. Are you looking for a more relaxed pace of life and a town or village with a strong community spirit? How about plenty of space and a stunning countryside or seaside location? Whether you are longing for a country cottage, a family home or a modern apartment, Devon provides some of the best places to live in the UK. If you are thinking of heading West for the long term, you are sure to be spoilt for choice.
However, relocating to a part of the country you are unfamiliar with can be a stressful experience. Without a clear idea of where the best places to live are, or who to consult locally for property advice and guidance, it can make the job of finding your new home in Devon much harder than it needs to be.
That's where Hammond & Shaw come in. Our long established team of Chartered Surveyors in South Devon is well known for the quality of service we deliver to home buyers in Devon. Covering Exeter, Dartmouth, Salcombe, Torquay and beyond, we can provide the local property knowledge you need along with quality property survey and valuation reports that are designed to be jargon-free and user friendly.
So, where are the best places to live? Well, it all depends on what you're looking for. Exeter is a thriving regional hub with several booming industries, plenty of amenities and culture. Totnes is a picturesque medieval market town with an independent spirit and alternative culture. Salcombe, recently dubbed 'Chelsea-on-Sea', is a pretty coastal town boasting prime seaside homes. Dartmouth aka 'the jewel of the South Hams' is a picturesque historic harbour town, rich in maritime history and overlooked by the famous Royal Naval College. We could go on…
Interestingly, in a recent list of 'best places to live in the Southwest of England' compiled by The Times, three lesser-known Devon towns made it into the top 10: Topsham, Kingsbridge and Chagford. Let us take a look at each of these in turn.
Topsham
A small estuary town on the Exe, Topsham has a much calmer ambience than the vibrant city of Exeter only 4 miles north. Loved by locals and visitors alike, there's a great village vibe with a pretty high street running through the centre of town offering a wide selection of local independent shops, pubs and restaurants.
The Strand in the town centre is one of the most prestigious and well-known streets where those who have the budget have a choice of historic Georgian, Victorian and Edwardian period homes and beautiful Dutch-style gable houses. For those looking for more modern accommodation, consider one of the many new developments on the outskirts of town.
Kingsbridge
Kingsbridge is a bustling market town located at the northern end of the Kingsbridge Estuary and easily reached via the A38 Devon Expressway and A381 that runs through the heart of the South Hams. It's close to the beach but far enough away from the Salcombe crowds to provide a welcome contrast as an 'unassuming' town with a strong community spirit. There's a proper town centre with a cinema and weekly farmers' market, and plenty of shops aimed at local residents rather than the tourist trade.
Kingsbridge has excellent education facilities and good schools including Kingsbridge Community College. Local properties here range from barn conversions and bungalows to historical properties with extensive plots of land.
Chagford
Chagford is a small market town situated on the north-eastern edge of Dartmoor where the microclimate provides more sunshine and less rain than on the other side of the moor. Exeter is about half an hour away by car and easily accessible via the A30.
Thanks to its rural location, the town is popular with nature lovers but it has also made a name for itself as a place of culture. The highlight of the year is the annual Chagstock music festival.
Property for sale in Chagford ranges from beautiful old cottages and barns to family houses and impressive estates. Expect to pay a premium for living in one of the most sought-after places to live in Devon and the Dartmoor area.
If you are looking for a property to buy in South Devon and need professional advice, H&S Surveyors should be your first port of call. Contact the team to discuss your upcoming purchase and for guidance with the best choice of home survey for your property. We look forward to welcoming you to Devon, the best county in the UK according to a recent YouGov poll.