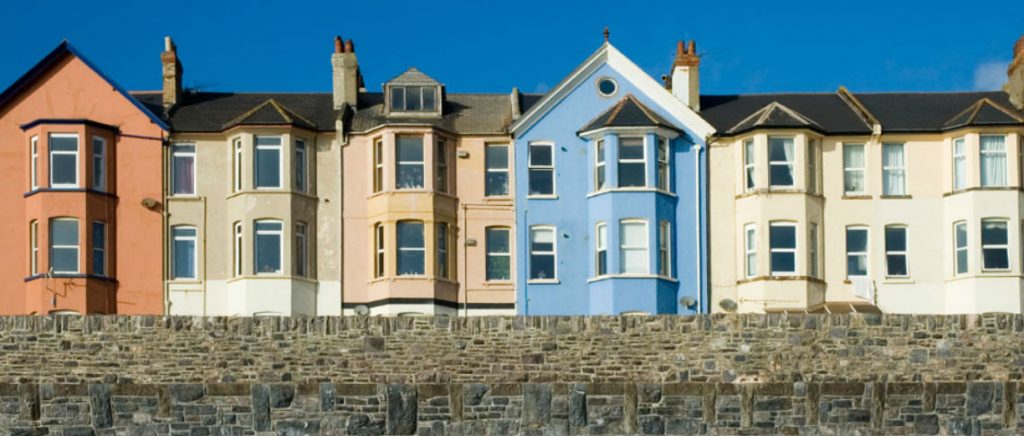 Desktop Valuations can be a useful alternative type of property valuation in situations where a full building inspection is not possible. At Hammond & Shaw, our Chartered Surveyors in South Devon can undertake valuations without the need to be physically present at the property. Instead, we base our valuation on information provided by the client, photographic evidence where available, online research and other available resources to arrive at a reasonably estimated valuation from our desk.
What are Desktop Valuations typically used for?
Our Desktop Valuations can be used for a variety of property types including residential property and commercial premises. In particular, they may be carried out for the purposes of the following.
Obtaining a mortgage, second mortgage or re-mortgage:
If you are looking to arrange a mortgage for a property purchase or additional finance on an existing property, the lender may be willing to accept a Desktop Survey.
Extending the lease on your property:
If the lease on your property is approaching 80 years, extending it can increase the value of the asset. A Desktop Valuation may be suitable to evaluate the updated value of the investment.
New-build or self-build house:
If you are looking to raise finance on a new-build development or to help you build your own house, a Desktop Valuation may be suitable to get the land or building evaluated.
Can a Desktop Valuation be used for off-plan developments and unfinished builds?
Yes indeed. Desktop Valuations can be used to value new-build properties and unfinished developments, where the valuation is based on plans and specifications of the finished build as provided by the developer.
A Desktop Valuation for a property where the internal order and specification have not been determined will typically provide a wider range of values and often arrive at a more conservative valuation figure.
How accurate is a Desktop Valuation?
By definition, a Desktop Valuation is based on information gathered without a physical inspection of the property. By necessity, this makes it less accurate than a traditional property survey. That is why Desktop Valuations tend to be used for lower-risk loans and lending.
Data used to arrive at a Desktop Valuation includes location data, other properties of a similar type in the locality, and photographs of the state of repair of the building – all of which can be used to make an informed estimate of the value of the property.
A Desktop Valuation is not a formal valuation. It is a brief description of the property based on photographic evidence, computerised information and advice from the client alongside other appropriate means to establish a reasonably estimated value.
When is a Desktop Valuation not suitable?
A Desktop Valuation is unlikely to be the right choice of tool for situations where there are too many potential variables, meaning that the surveyor cannot reasonably arrive at an informed valuation.
This could be because of the arrangement of the property, particularly flats or larger houses, properties that have been extended, properties that are of non-standard construction or unusual design.
In other words, a Desktop Valuation is most suitable for certain properties in qualifying circumstances and, as such, is typically reserved for common and traditional properties that our surveyors recognise as being of a certain type, style and arrangement.
How do I obtain a Desktop Valuation for my property?
At Hammond & Shaw Chartered Surveyors, we can carry out Desktop Valuations as a standalone service or as part of a residential market valuation for properties in Exeter, Newton Abbot, Torquay, Plymouth and across South Devon. Our report will be based on a brief survey, which may include a short site visit to verify the building's location, size, type and condition, along with desktop research of comparable local sales data and other information.
For enquiries about our Desktop Surveys, or any of our other property surveys or services, to discuss your property survey needs and to get a quote, please feel free to get in touch.