Hammond & Shaw is a long-established local firm of Chartered Surveyors in South Devon, providing Mortgage Valuations, HomeBuyer Surveys and Building Surveys for property clients in Exeter, Newton Abbot, Plymouth and the surrounding area. With a wealth of experience in residential property surveying, our directors have developed a strong reputation for excellence and professionalism in all our dealings.
What is a HomeBuyer Survey?
An RICS HomeBuyer Survey is a detailed inspection and report designed by the Royal Institution of Chartered Surveyors (RICS) to provide prospective home buyers with important information regarding the condition of the property they are looking to purchase.
The written survey report is produced in user-friendly and jargon-free English, making it a valuable document accessible to everyone. Its aim is to help you:
Make an informed decision on your impending property purchase
Discover and budget for any urgent or major repairs to the building
Consider if any other advice should be sought prior to exchanging contracts
Gain peace of mind in knowing all important facts about the property
Use the survey findings as a basis for renegotiating the purchase price, where relevant
As a Level 2 mid-range survey, the RICS HomeBuyer Survey is not as comprehensive as the Level 3 RICS Building Survey. The report is compiled on the basis of a non-invasive site inspection. This means our surveyors won't be able to look under floor coverings or in other concealed areas, drill holes or conduct any invasive methods of investigation.
Is a HomeBuyer Survey right for my property?
The RICS HomeBuyer Survey is the most popular report requested by property buyers. The survey is most suitable for conventional properties that are in a reasonable state of repair.
Modern buildings and standard-construction older homes built within the last 100 years
Properties of standard design
Homes built with conventional construction methods
Buildings that are in a good overall condition
If the property you are planning to buy is a period home or listed building, has undergone major alterations or extensions in the past, or you are planning to carry out extensive refurbishments and alterations, a HomeBuyer Survey is unlikely to be the right choice of survey for your needs. In this case, we would strongly advise you to consider a Building Survey instead.

What is covered by a HomeBuyer Survey?
The purpose of an RICS HomeBuyer Survey is to provide advice on any defects that may affect the value of the property in question, along with professional recommendations for repair and maintenance. In particular, the features of the HomeBuyer Survey include:
Highlighting serious defects and urgent repairs such as structural movement, dampness and timber decay
Providing clear and concise colour-coded condition ratings for each part of the building, including outbuildings and services, making the report easy to understand
Advising on any further investigations the surveyor considers necessary
Advising on any issues that need to be referred to your legal adviser
Providing a current market valuation and advice on whether the agreed purchase price is reasonable
Highlighting decisions and actions to be taken before contracts are exchanged
Contact Us
For friendly, professional advice regarding your prospective property purchase and to discuss the suitability of a HomeBuyer Survey, please contact Hammond & Shaw by telephone at 01626 335008 or email at admin@hammondandshaw.com. As an RICS-regulated firm of Chartered Surveyors with a wealth of residential property experience in South Devon, we are looking forward to being of service.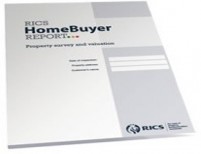 More downloadable information about the RICS Homebuyer Survey can be found in this guide.  Read client testimonials here.
Read our blog on the top three myths about property surveys.