As a long-standing local firm of Chartered Surveyors in South Devon, Hammond & Shaw specialises in conducting Building Surveys, Structural surveys, HomeBuyer Surveys and Mortgage Valuations for all types of property in the area. Our directors have many years of experience surveying residential property, with a reputation for delivering quality service with a professional approach that is second to none.
What is a Building Survey?
Formerly known as a Full Structural Survey, a Building Survey is an in-depth property investigation. The most comprehensive survey available for residential buildings, the report delivers a detailed professional assessment of the condition and construction of the property in question.
A Building Survey Report will give a description of the condition of each element of the property, identifying the building's defects along with likely causes, recommendations for urgent repairs, maintenance issues and cost implications of any necessary repairs. The document includes:
A detailed appraisal of the method and materials used in the construction
A technical assessment of significant defects found, and advice on appropriate further actions to be taken
Clear identification of less significant defects, general disrepair and shortcomings in physical condition, maintenance and design
A photographic inventory of the property, its defects and any other issues
In contrast to the standard RICS HomeBuyer Report, there is no set format for our Building Survey Report. Instead, the contents can be customised to suit the type of building and the particular needs of the individual client.
Is a Building Survey right for my property?
Building Surveys can be conducted for all properties but they are particularly suitable for older, large or non-standard properties with complex surveying issues, including:
Properties that are over 50 years old
Historic structures and Listed Buildings
Buildings of any age that are constructed with non-standard methods or materials
Properties that have been significantly altered or extended in the past
Buildings where major alterations or refurbishments are proposed
It is important to exercise great care when choosing the right surveyor for a Building Survey. At Hammond & Shaw, our team of surveyors has many years of experience and an excellent reputation in the field. What's more, we are regulated by the Royal Institution of Chartered Surveyors (RICS). Being regularly RICS monitored for quality and compliance, we can give our clients complete reassurance regarding the high quality of our services and reporting.
What is covered by a Building Survey?
A Building Survey comprises a detailed inspection of all visible and accessible parts of the property. This includes roofs and chimneys, walls and floors, windows and doors, cellars, garages and outbuildings.
Our Chartered Surveyors have a legal responsibility to discover and inform you of any major problems with the property. This means they will be actively searching to spot building defects and potential problems, including:
Evidence of dampness, conditions of existing damp proofing and insulation, drainage issues
Evidence of subsidence and structural movement; the presence of large trees close to the building
Damage to the brickwork and roof structure
Damage to timbers including woodworm, dry rot, wet rot
Information regarding construction materials used and any relevant technical information
Structural defects including alterations to supporting walls
Presence of asbestos and other hazardous materials
Renovations that were undertaken without planning permission
Our team will check cupboards and manholes and inspect services, but will be unable to examine any enclosed or concealed parts of the building. Nor will we report on particular service aspects such as heating or electrical installations unless an expert investigation has been additionally requested.
How much does a Building Survey cost?
Due to the rigour with which the property investigation is conducted by our expert surveyors, Building Surveys do cost more than other types of home surveys. The exact cost depends on the type, size and price of the property in question, and can range anywhere in the region of £500 to £1,500. Please ask us for a personalised quote.
Contact us
For more information regarding Building Surveys or to discuss your particular property surveying needs with our expert team in South Devon, please contact Hammond & Shaw today at 01626 335008 or email admin@hammondandshaw.com. We look forward to hearing from you.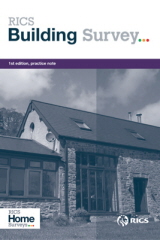 For further details about the Building Survey, please click to download this guide.
Read our blog on the top three myths about property surveys.