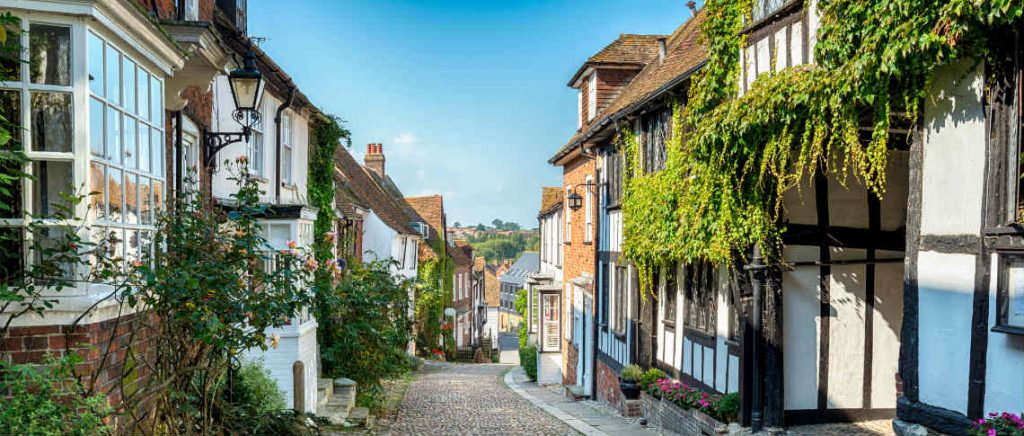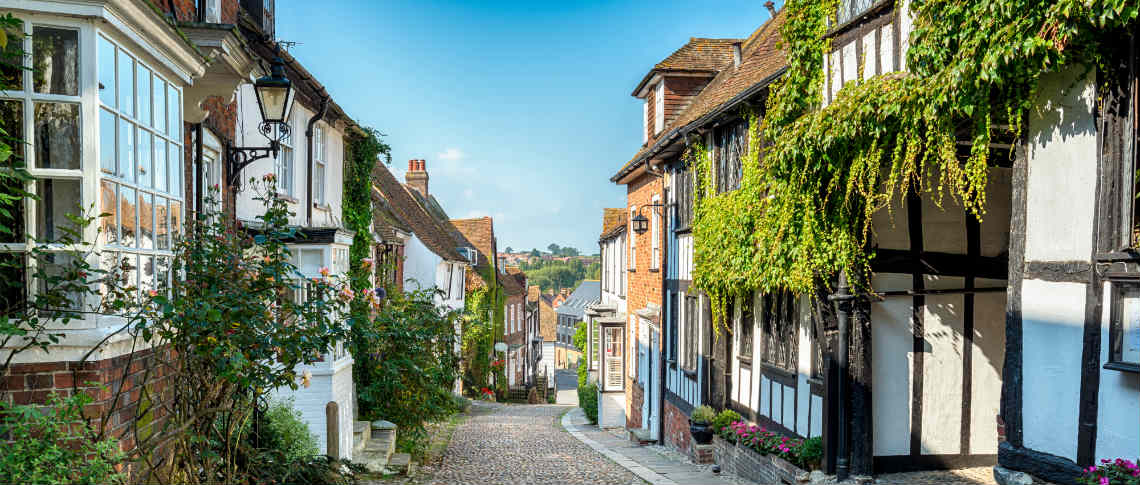 Period properties make wonderful homes and the character, charm and elegance of these old buildings are not something that modern homes or new builds can replicate or compete with. Whether you have your heart set on a Georgian townhouse, a period cottage or a Victorian semi, there are attractive older properties available for all types of buyers.
If you're looking for high ceilings, original fireplaces, exposed beams or elegant sash windows, then a property built during Edwardian, Victorian or even Georgian times could make the perfect home for you.
However, there's more to consider than architectural beauty. Just because a building has been standing for 100+ years doesn't mean that it's in good condition. Despite their reputation as having been solidly built, there are plenty of things that can go wrong with period buildings. And that's where a property survey comes in.
Why you need a full RICS Building Survey
A Building Survey, formerly known as a 'full structural survey' is the most comprehensive home survey endorsed by the Royal Institution of Chartered Surveyors (RICS). As the name suggests, it is an inspection of the structural condition of a property. Unlike a mid-level HomeBuyer Survey, a Building Survey investigates in much more detail those hard-to-reach places and flags any building defects, their cause, severity and urgency of repair.
Building Surveys are particularly suitable for older, larger or non-standard properties with complex surveying needs including any building older than 50 years, historic and listed buildings, properties built with non-standard methods or materials, and those where major renovations are planned.
The survey consists of a detailed inspection visit where all visible and accessible parts of the property are assessed. This includes roofs and chimneys, walls and floors, windows and doors, as well as basements, garages and outbuildings to identify building defects and potential problems including:
Damp, mould and condensation, the condition of existing damp proofing provisions, insulation, ventilation and drainage issues
Structural movement such as subsidence, including the presence of large and potentially troublesome trees close to the building
Other structural issues such as alterations to supporting walls
Roof defects including damage to guttering and brickwork
Timber defects including woodworm, dry rot and wet rot
Renovations undertaken without planning consent, listed building consent or other permissions, as applicable
Evidence of asbestos and other hazardous materials
Technical information including construction materials and methods used
As part of the site visit, we will check cupboards, lift manholes and inspect services. However, we won't be able to examine concealed or inaccessible parts of the building or produce specialist reports on heating systems or electrical installations.
At H&S Surveyors, our experienced team of Chartered Surveyors in South Devon specialises in conducting Building Surveys for all types of property in the local area. It is our professional advice that a structural survey can provide essential information to protect you from costly and complex problems further down the line, particularly if the building in question is a period property. With many years experience of surveying residential property, we are known for our service excellence, technical skill and professional approach.
How can you restore period features?
Old properties full of character are crying out to be restored. After all, the period features are the focal point of the home and underpin not only the building's aesthetic appeal but also its value. The failure to restore and renovate these properties sympathetically is one of the classic pitfalls of buying a period home.
Before you make any alterations to an old building, however well-intentioned, it is important to get expert advice and employ specialist contractors. Inexperienced workmen who use the wrong materials to modernise a historic structure may simply not have the right knowledge and expertise to do the property justice, and inadvertently create more problems further down the line.
Finally, there's the thorny question of budget. If you have little experience in the matter, take it from us: compared to renovating a modern home, the cost of refurbishing a period building is going to be higher. The nature of old buildings means that getting the right materials and suitable contractors can be pricey. Do you have a realistic budget for the work that you are envisioning? A Building Survey is a great place to start calculating a sensible budget for repairs and upgrades, as well as any unexpected costs that may crop up along the process.
Get in touch
Buying a home can be a stressful experience, and older buildings can throw up extra challenges that you may not be able to deal with knowledgeably without professional advice. If you are considering the purchase of a period home in South Devon and would like to discuss your requirements for a Building Survey, please contact our expert team at Hammond & Shaw. Email admin@hammondandshaw.com, call 01626 335008 or contact us here.