As a long-established firm of Chartered Surveyors in the South Hams and across South Devon, H&S Surveyors serve property clients in Kingsbridge and the surrounding villages, and as far afield as Teignmouth, Salcombe, Dartmouth, Totnes, Torquay, Plymouth, Paignton and Exeter.
You will be quoted based fee scale according to the type and value of the property. These prices are strictly starting from prices.

Valuation Report


Starts at £200 +VAT
Help to Buy Valuation
at £200 +VAT
HomeBuyer Report with Valuation
 Starts at £385 +VAT

Building Survey


Starts at £745 +VAT
A visual inspection of the property to access conditions

✓

✓

✓

✓

A "traffic light" grading system is used to indicate defects severity.

✕

✕

✓

✓

Identifies legal issues disputes pertaining to the property

✕

✕

✓

✓

Broad recommendations for repair on property 

✕

✕

✓

✓

Technical details of building construction and materials provided

✕

✕

✕

✓

Identifies future maintenance requirements

✕

✕

✓

✓

Appraisal of market value (Where not included this can be provided separately)

✓

✓

✓

✕

Reinstatement cost (Where not included this can be provided separately)

✕

✕

✓

✕
Kingsbridge forms part of the South Devon AONB, with a tidal estuary affording wonderful waterside views. The town is the natural and historic hub of the South Hams, with a history dating back to Anglo-Saxon times. A lively traditional market town, Kingsbridge is more than a picturesque holiday spot with stunning local beaches and coastal walks. Official statistics confirm that crime levels here are significantly below the national average, while 94% of local residents are very happy with where they live.
Whether you are looking to buy your next home in Kingsbridge, are considering an investment property or looking to purchase a holiday let in the area, the team at H&S Surveyors can provide expert advice and guidance with a wide range of surveying services. As a reputable local business with decades of experience and a friendly, professional approach to property-related services, we look forward to hearing from you.
Our Services
Each property purchase constitutes a major financial investment, so it is plain common sense to ensure that you are getting value for money. Kingsbridge is a vibrant South Devon town that is popular with local families, second-homers and short-term visitors, and there are always plenty of properties for sale at various price points.
Once you have found a property that suits your requirements, you should work with professional guidance to gather as much factual information about the property as you can, including the age, construction and condition of the building you are thinking of buying.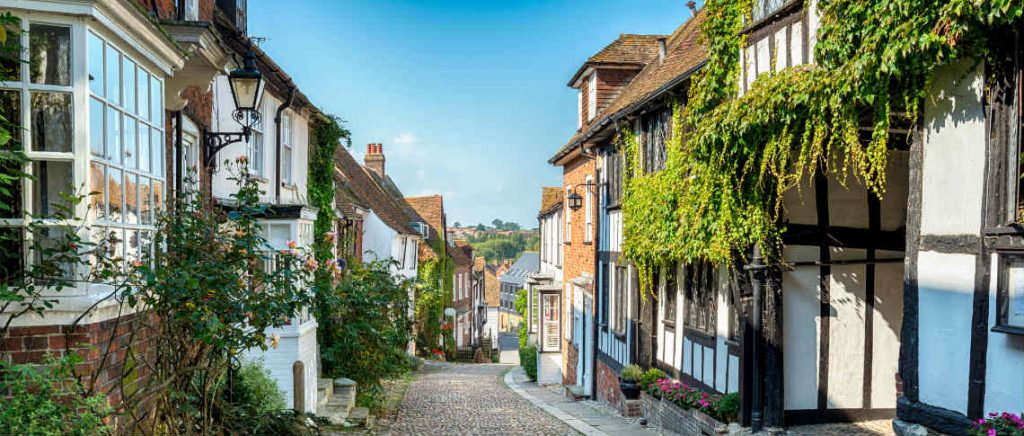 At H&S Surveyors, we specialise town, countryside and seaside properties in the locality, providing expert assessments of any potential building defects and issues that may be present in the property. Our residential survey reports are jargon-free for ease of reference and understanding by our clients.
In addition, we have the necessary skills and experience to conduct a variety of Residential Property Valuation Services including Help-To-Buy Valuations, Shared Ownership Valuations, Fire Insurance Valuations and Desktop Valuations.
An independent home survey carried out by a RICS Chartered Surveyor with a thorough understanding of the local housing stock is your best tool to guard against nasty surprises, such as damp, subsidence or timber decay. Where serious defects are unexpectedly found, the survey findings can also act as powerful ammunition to help renegotiate the purchase price with the seller.
Hammond & Shaw Surveyors are accredited members of the Royal Institution of Chartered Surveyors (RICS). Our team complies with all RICS requirements and protocol, delivering quality and excellence in all our business transactions.
Contact Us
If you are looking for professional help and guidance with your next property purchase in Devon, H&S Surveyors in Kingsbridge would be delighted to be of service. Our team offers valuable specialist knowledge and a wealth of local property expertise to empower you to make the right decision with your purchase.
Get in touch via the Contact Page or email admin@hammondandshaw.com for our prompt attention and a free quotation. You can also call our team on 01626 335008.