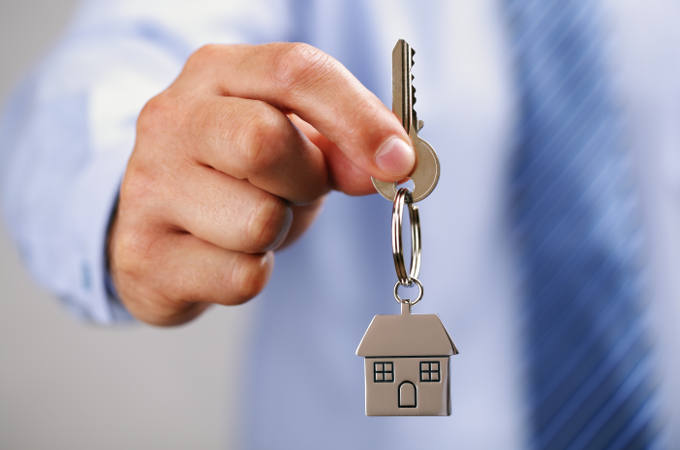 There is little that can compare to the excitement of property-hunting and suddenly finding the house of your dreams. Whether it's the first house you view or the fiftieth, as soon as you fall in love with a property you'll know – and will probably do everything in your power to make sure nobody else snaps it up!
Before you rush in with an outrageous offer, slow down. There are three important things that you have to be certain about before calling the agent.
1 – Is the house really right for you?
When you think you've found the perfect property it's very easy to get caught up in the moment and start making offers. Before you do, it's essential that you go back to visit it a second (or even third) time, this time with a more critical eye.
Look past the charming entrance, fresh paintwork and attractive furniture – these are ultimately superficial details that can be added to any home. Instead, scrutinise the fundamental parts of the property like room sizes, layout, storage, garden space and parking. Will it suit your lifestyle? How long for?
Also keep an eye out for issues that you want to mention to your surveyor when they carry out a property survey. Even if you don't notice any defects like signs of damp, timber decay or subsidence, it's important to have a qualified professional inspect the building in case of hidden problems waiting to surprise you when you move in.
2 – Are you happy with the local area?
The location of your home will hugely affect not only your enjoyment of it, but its future value. Don't fall into the trap of looking at the property in isolation; consider what amenities it's near, what the neighbours might be like and whether there are any upcoming developments nearby.
Whether it's in the middle of town or a rural escape, do your research into what's nearby and see how that fits into the lifestyle you want in the future as well as the one you lead now. Living near a noisy high street might lose its shine, while living well away from the beaten track might stop you from feeling like part of the community.
Keep in mind not only your concerns, but how the location might affect future buyers. Living close to transport links or a local school may not be a priority for you, but it will almost certainly boost your property's value in the long-term.
Finally, ask your solicitor to check whether planning permission is pending or has already been granted on new-builds or commercial developments nearby, which might lead to a noisy construction site or spoil the view.
3 – Decide how much you're willing to pay
Ideally, you should know your budget before you even go to your first viewing. That way, if an estate agent shows you a beautiful property that's well above what you can afford, you can objectively decide that it's not your "perfect" home, because it's too expensive.
You should think carefully about the price you would like to pay for a property, what you are prepared to realistically offer and what your final, inflexible upper limit is. Factor in possible renovations or redecorating and remember to keep your focus and avoid getting caught up in a bidding war.
When you think you've found your new home, please get in touch with our team at H&S Surveyors. We would be happy to discuss the details of the property and arrange a RICS HomeBuyer Report or Building Survey to make sure everything is in good working order before you move in.