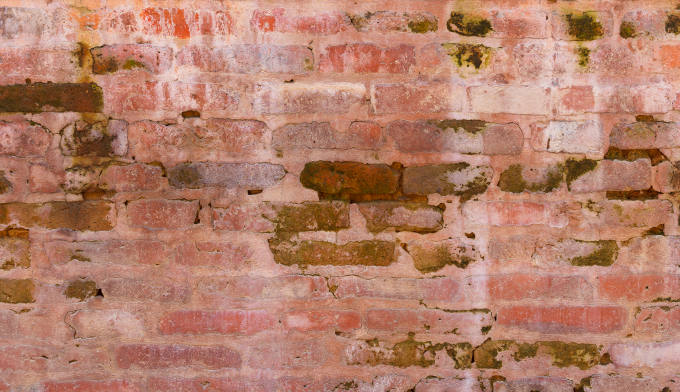 Damp affects roughly half the homes in the UK, so it's no surprise that it's commonly found during our surveys. We've talked about the mysterious phenomenon of rising damp before, but if you've spotted damp in your home, or have had a HomeBuyer Survey or Building Survey which has uncovered damp unexpectedly, you might be wondering what your options are.
Of course, isolated patches of moisture are generally easy to contain, but when a building becomes riddled with damp, it becomes more than just a superficial problem. Crumbling brickwork and rotten timbers can cause the structure to lose integrity, making a home uninhabitable if the problem goes untreated – not to mention the fact that black mould is known to cause severe health problems over time.
These risks mean that even the mention of damp in a can be a cause for concern to some buyers, making them suddenly uncertain about the home they have their heart set on.
So, what is the best way to proceed when your survey uncovers damp in a building you were hoping to buy? It's a question we help our clients to answer all the time, and we're happy to share some tips here.
What is the extent of the damp?
The most important thing is to ascertain how big a problem the damp is likely to be. Depending on the kind of report you have commissioned, you may have all the information you need straight away, or you may need to have a further, specialist investigation carried out. The term 'damp' could refer to condensation damage (which may be rectified by opening a window or installing an extractor fan). Or, it could refer to problems caused by a leaky roof or faulty damp-proof course (DPC).
Once you understand how serious the damp is, and how much of the property is affects, you can decide whether you are prepared to carry out repairs, or if you would rather find a less leaky property to live in.
Condensation
Condensation is usually the least concerning kind of damp, as there are easy steps to fixing it. Caused by humid air hitting a cool surface, it's common to find condensation-related in rooms where cooking, showering or clothes-drying take place. Using extractor fans and opening windows are quick ways to manage the room's humidity, while a dehumidifier can help in a pinch. Long-term, proper ventilation and insulation on external walls and windows should help.
Mould and Mildew
Signs of mould and mildew are more of a concern, mostly due to how fast they can spread through a property. These issues are both caused by spores in the air, which can multiply very quickly if they find a cold, moist surface to land on. Those that are living in a building with mould and mildew typically experience allergy-like symptoms including sinus congestion, coughing, skin irritations etc.
Again, the best course of action is to let in plenty of sunlight and improve the ventilation around the house, ensuring that damp areas can always dry out thoroughly.
Finding the Cause
To completely eliminate damp, you will need to find its source – although a Building Survey will most likely have identified it for you. Blocked gutters, missing roof tiles or damaged brickwork are common culprits, as are leaking internal pipes. Your Building Survey documentation should also advise the best way to deal with the damp and include repair cost estimates, giving you all the information you need to decide whether the property is worth it, or not.
Contact us
If you're having trouble with damp or need a surveyor to help you find the cause, we can help. We are a long established firm of Chartered Surveyors working across South Devon, with extensive experience in carrying out building surveys to find damp and more. Get in touch with our friendly team today on (01626) 335008 or email us at admin@hammondandshaw.com for a free quote and to see how we can help.