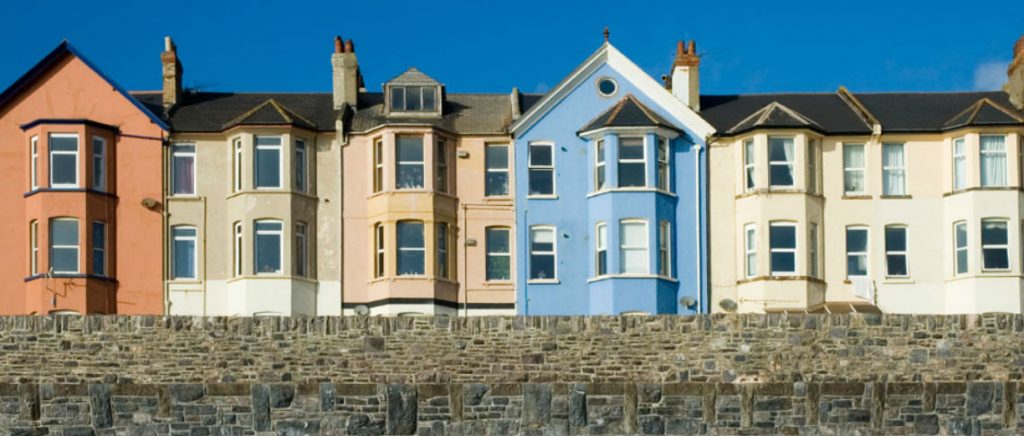 There's something particularly exciting about renovating your home, and transforming it into something newer, bigger or generally better. Whether you want to refresh the home you've lived in for years, or are looking to put your stamp on a home you've just moved into, it's important to plan changes properly.
A major factor to consider is whether you'll be working on any party walls or shared boundary lines. If you intend to do anything other than minor changes (such as plastering or adding electrical sockets) you will need to consider a few vital elements before you begin.
1 – Ask yourself: Is it Safe?

Before you start any renovation work, you should be asking yourself how safe the project is going to be. If you didn't arrange one when you moved in, a Home Buyer Survey can help you determine the current condition of your property, and alert you to any structural issues that may be intensified by renovations.
Small projects that can be completed in a matter of days or weeks shouldn't pose any problem. If your renovation is scheduled to take several months (or longer) then you should consider the timing carefully. For example, if it overlaps with another significant event (like having a baby or getting married), consider the impact this will have on your priorities and feasibility.
2 – Get Permission from your Neighbours

If you plan to build, demolish, extend or knock-through any walls that are structurally integral to an adjoining property, then you must get proper permission from your affected neighbours. If you have a good relationship with them getting their consent shouldn't be a problem, but you will still need a written agreement with at least 2 months' notice.
Difficult neighbours can't stop you from completing your renovations, but they can have a say in how and when you carry out the work. While it can be tempting to downplay the amount of work to get a signature from them, transparency with your neighbours is usually best, and will save you a lot of trouble (and possible prosecution) from complaints later down the line.
3 – Planning Permission

Usually everyone's least favourite part; getting approval from your local planning authority (LPA). It takes roughly 8 weeks for applications to be considered, which can seem like a painfully long time when you're itching to get your dream home underway. Be aware that if you start work before getting permission and your plans are rejected, you may be asked to restore your property to its original state.
Once you've got clearance from your LPA, you can really get your project underway. If you haven't already contacted a professional project manager, now is the best time – they can help you make sure that your renovation is completed smoothly and within a realistic budget and timescale.
4 – Finalise your Project Plan
The most common cause for budgets ballooning and timeframes dragging out is failing to stick to a plan, so whether you hire a professional or decided to manage the project yourself, it's vital you have a formal document you can follow.
A project manager will be able to help you establish realistic expectations for your project, and prepare you for any problems that might arise. They can also liaise with contractors and other third-parties so you don't have to deal with the stress of the day-to-day organisation of your project.
Taking the time to get proper permission and a solid plan in place at the beginning of your project will avoid a lot of pain later down the line. The best way to keep your neighbours happy is to have plenty of communication, and to try and seem open to compromise where possible. You could even invite them round to see your progress, and to help alleviate any concerns they have along the way – after all, you don't want your hard work spoiled by neighbours that no longer want you to enjoy it!